Marin County Free Library is committed to making library services accessible and welcoming to all our users.
Visiting a Library Branch
Our library locations are accessible. This includes access to all areas of the building, and all collections and resources. Our vehicles (the Bookmobile and the Learning Bus) are also accessible.
For People with Limited Mobility
Automatic door openers at entrances
Designated accessible parking spaces in parking lots
Wheelchair accessible reference desks
Accessible restrooms
Computer stations that accommodate wheelchairs
Resources from the Library
For People with Low or Limited Vision
Large print books, both fiction and nonfiction
eBooks that can be read aloud by a device
eBooks and Downloadable Magazines that can be magnified or font increased in size for readability
Audiobooks: CD, mp3 discs, and downloadable/streaming
A handheld magnifier is available at the Reference Desk for use in the library
Large Print/High Contrast Keyboards Available on request
For People with Low or Limited Hearing
Books & Materials about Disabilities
Books, videos, and other materials on disabilities in our collection. You can find them by searching our online catalog. We have lists of books on a variety of topics – if you need help finding information on something specific, please ask a librarian at one of our locations or via email.
Library Beyond Walls is a free service of the Marin County Free Library offering library services to county residents who are unable to visit our various locations in person. Library Beyond Walls staff and trained volunteers deliver and pick up library materials from the homes of our patrons. For more information visit Library Beyond Walls.
Catalog Assistance: Library staff will check the online catalog, check the shelves, and place holds for individuals whenever the library is open.
Physical Assistance: Staff will retrieve materials anywhere in the building. Just ask!
Do You Need an Accommodation?
Requests for accommodations may be made by calling (415) 473-3220 or 711 for the California Relay Service or emailing library@marincounty.org, opens a new window at least six work days in advance of the event. Copies of documents are available in alternative formats, upon request.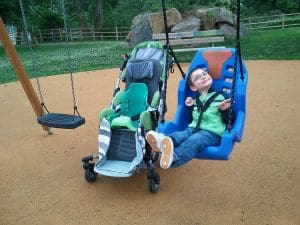 Local Disability Resources