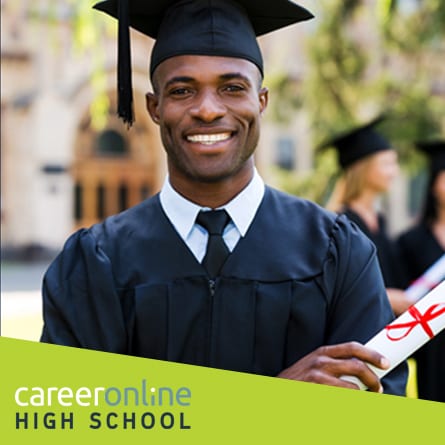 Earn your High School Diploma & Get Career Training with a Free Scholarship
Marin County Free Library now offers adults the opportunity to earn an accredited high school diploma and a career certificate through Career Online High School, opens a new window.
The Library is offering a limited number of free scholarships to qualified adults.
Earn both your high school diploma and a career certificate

, opens a new window

 in one of eight high-growth fields.
Create a career portfolio containing important job documents such as your resume and cover letters.
Courses are taught in an online learning environment available 24/7.
The program is self-paced but takes at least 8-10 hours each week.
Each student is assigned an academic coach who offers ongoing guidance and support.
Requires completion of 18 credits total (see Graduation Requirements

, opens a new window

).
You will be given up to 18 months to complete the program. The average time to complete is 12 months. You may be able to shorten the completion time by transferring credits from previously completed accredited high school courses.
Age 18 or older
Live in Marin County
Have a library card
Willing to dedicate 8-10 hours per week on coursework
Comfortable reading, writing, and speaking in English
Basic computer and internet skills
Completed at least the 8th grade
The Library will contact all eligible applicants within one week, with instructions on enrolling in a prerequisite course.
Enroll in and complete a prerequisite course within 2 weeks with your library card and select one of eight career options you wish to pursue.
Once you successfully complete the prerequisite course, we will contact you to schedule an interview. Scholarships will be offered on a first-come first-qualified basis. You may be placed on a waitlist until additional scholarships become available.