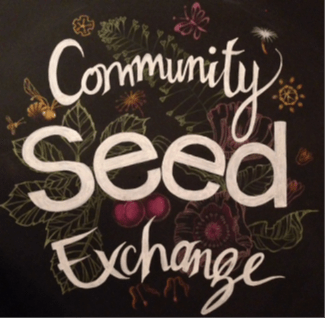 Fairfax Library is home to the MCFL Community Seed Exchange - many varieties of seeds are available for everyone.
You are welcome to donate non-GMO seeds, and you are welcome to take some seeds and grow, grow, grow!
The Community Seed Exchange is a free seed bank that supports our community with pesticide-free, non-GMO seeds. Originally started in partnership with Sustainable Fairfax, the project fosters resilience, self-reliance and a culture of sharing. The Exchange is supported by donations. We accept unopened or partially used commercial seed packets that are non-GMO, and collected seeds from non-hybrid plants.
Stop by the Fairfax Library anytime during open hours to visit this awesome community resource.
We also have great books for all ages of readers about gardening, farming, and seed saving.
We look forward to seeing you here. For more information you can phone the library: 415-453-8151.
Fairfax Library
2097 Sir Francis Drake Blvd
Fairfax CA 94930
Marin County Free Library would like to acknowledge and thank the following organic seed suppliers for their very generous contributions to this Community Seed Exchange:
High Mowing Organic Seeds (VT), Redwood Seeds (CA), Wild Garden Seeds (OR)