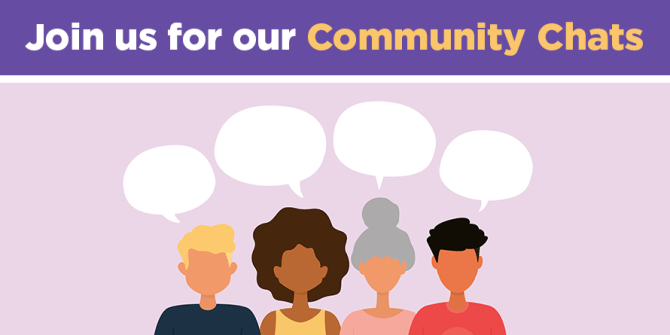 How are we doing?  Are we serving your needs and those of your community?  What else would you like the library to offer?  How could we improve?
We are currently planning community chats to provide more opportunities for you to meet with us and give feedback.  Events will continue to be added to our online calendar, and listed below as details are finalized.
No related upcoming events.
COMMUNITY CHAT POSTERS IN OUR BRANCHES
Thank you to everyone who responded to our recent Community Survey.   We received close to 5,000 responses.  Your feedback and comments have helped us assess how well we are serving your needs and will provide a guide for additional services or programs at the library in the future.