Our streaming video service, Kanopy, features classic and world cinema, indie films, and a great selection of documentaries!
To log on to Kanopy you will need your library card to create a free account. No library card? Get one here! Access to Kanopy is limited based on your home address.
All titles are instantly available on Kanopy, though there is a limit of 8 checkouts per month.  As a couple of the documentaries in this list are more than 8 episodes, you may wish to start watching towards the end of the month, so you may continue without interruption when the new month arrives!
---
the 8th season of a documentary series which explores today's contemporary visual artists and their groundbreaking creations.
---
Craft in America Series
This series on the history and importance of the craft movement in the United States highlights individual artists and explores their relationship to their environment, and community.
---
This award-winning documentary tells the story of the civil rights movement, from the 1950s through the 1980s.
---
Jazz: A Film by Ken Burns

Ken Burns directs and Samuel L. Jackson and Keith David narrate this epic history of Jazz, covering the 1890s through the present era.
---
A Personal Journey with Martin Scorsese through American Movies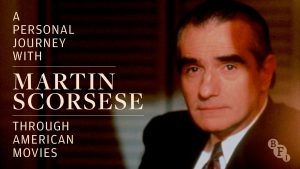 Filmmaker Martin Scorsese explores the history of American cinema and comments on the work of many of his favorite directors.
---
Kingdoms of the Sky
This series explores that animals and people who live in the mountain ranges of the Rockies, the Himalaya, and the Andes.
---
The Latino Americans
This series chronicles Latinos in the United States from the 1500's to the present day.
---
The Prize - Oil, Money and Power
This is a global history of the oil industry, based on the Pulitzer Prize-winning book by Daniel Yergin.
---
The Story of Film: An Odyssey
Film historian Mark Cousins hosts this history of cinema worldwide.
---
States of Grace: An Inspiring Journey of Resilience, and Renewal
This documentary tells the inspiring story of Dr. Grace Dammann's recovery from an automobile accident.
---
This series from The Great Courses explores the often overlooked contributions of the remarkable women who helped change the world in the pre-1400 era.
---
Selected and edited by Tom