Estimated Completion: October 2022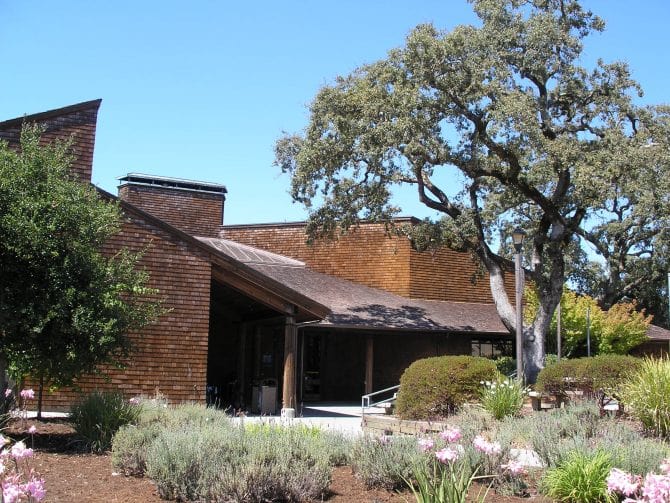 The Fairfax Library sits on almost an acre, its scenic rise including meadow and massive heritage oaks. Inside our Library we regularly host story and music programs for children, Friday health and wellness programs for seniors, crafting programs for teens, as well as book clubs and gallery shows. For years, library staff and patrons have envisioned ways of expanding services beyond the library's walls to create welcoming, accessible and sustainable areas for reading, working and programs outdoors. In partnership with the Fairfax community, we envision a garden as the outdoor community space that we all crave.
Once complete, Fairfax Library Garden Project will more than double the library's usable service area, increase the seating capacity for all visitors and multiply the options for programming. The Fairfax Library Garden is extremely timely as a response to the current need for social distancing as well as perennial in a community that values our natural environment. With Fairfax's affection for biking, hiking and all things outdoors, this project holds significant appeal for the community.
The garden renovation will include:
Additional trees providing shade
A new patio of stone pavers, with benches, tables and chairs providing expanded seating for reading and visiting
A stone story circle creating an outdoor programming area
An ADA accessible path highlighting a native plant garden
An arbor providing seating and shade as well as an entrance to the garden from our new ADA parking space.
The Friends of the Fairfax Library are conducting a fundraiser with the goal of funding the garden furniture. You can help by donating a custom engraved stone paver that will be installed in the patio. It is your opportunity to commemorate a person, family or business and support the library's garden project.
To make a donation to the Garden Project in lieu of or in addition to donating a paver, go to www.marinlibraryfriends.org, opens a new window and click Donate. On the Donation page, under 'New Membership, Membership Renewal, or Donation Only', select Donation Only; under 'Please check county-wide support or branch chapter', select Friends of the Fairfax Library; and in the Comments field, write "Garden Project".